Audi A4: Windshield washer system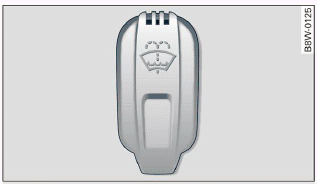 Fig. 163 Motor compartment: washer fluid reservoir cap
The windshield washer reservoir

contains the cleaning solution for the windshield/rear window* and the headlight washer system. The reservoir capacity can be found.
To reduce the risk of lime scale deposits on the spray nozzles, use clean water with low amounts of calcium. Always add window cleaner to the water.
When the outside temperatures are cold, an anti-freezing agent should be added to the water so that it does not freeze.
Messages
The following messages may appear depending on the vehicle equipment:

Please add washer fluid
Fill the washer fluid for the windshield washer system and the headlight washer system* when the ignition is switched off.
Note
The concentration of anti-freezing agent must be adjusted to the vehicle operating conditions and the climate. A concentration that is too high can lead to vehicle damage.
Never add radiator anti-freeze or other additives to the washer fluid.
Do not use a glass cleaner that contains paint solvents, because this could damage the paint.
Service interval display
The service interval display detects when your vehicle is due for service.
The service interval display works in two stages:
Inspection or oil change reminder: after driving a certain distance, a message will appear in the instrument cluster display each time the ignition is switched on or off, depending on the vehicle equipment. The remaining distance or time is displayed briefly.
Inspection or oil change due: if your vehicle has reached an inspection or oil change interval or both intervals at the same time, the message Inspection due! or Oil change due! or Oil change and inspection due! appears briefly after switching the ignition on or off.
Checking service intervals
You can check the remaining distance or time until the next oil change or next inspection in the Infotainment system.
Applies to MMI: Select on the home screen: VEHICLE > Settings & Service > Service intervals.
Resetting the indicator
An authorized Audi dealer or authorized Audi Service Facility will reset the service interval display after performing service.
If you have changed the oil yourself, you must reset the oil change interval.
Applies to: MMI: To reset the display, select on the home screen: VEHICLE > Settings & Service > Service intervals.
WARNING
Inadequate service, a lack of service, or failing to adhere to the service intervals can result in the vehicle breaking down in traffic, accidents, and serious injuries.
Note
Only reset the oil change indicator if the oil was changed.
Regular service work on the vehicle is not only beneficial for the sustainable use and retention of the vehicle value, but also for the operational and traffic safety. For this reason, always have service work performed according to the Audi guidelines.
Even if the mileage on the vehicle is low, do not exceed the time for the next service.
Audi is not responsible for damage to the vehicle that occurred due to inadequate service or insufficient part availability.
READ NEXT:
General information Check your tires regularly for damage, such as punctures, cuts, cracks, and bulges. Remove foreign objects from the tire tread. If driving over curbs or similar obstacles,
Accessory weight means the combined weight (in excess of those standard items which may be replaced) of automatic transmission, power steering, power brakes, power windows, power seats, radio, and hea
SEE MORE:
Special tools and workshop equipment required Spreader Tool -3424- Torque Wrench 1332 40-200Nm -VAG1332- Engine and Gearbox Jack -VAS6931- Ball Joint Splitter -VAS251805- Engine/Gearbox Jack Adapter - Wheel Hub Support -T10149- Caution This procedure contains mandatory replaceable pa
Removing - Remove the driver side instrument panel side cover. Refer to → Chapter "Instrument Panel Side Cover, Removing and Installing". - Equipped on some models: Open the storage compartment cover -1- and remove the screws -arrows B-. - Remove the screws -arrows A-. - U